Vintage Bardahl Oil Retail Auto Store, Gas Station Car Fender Cover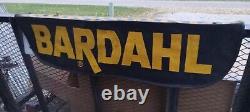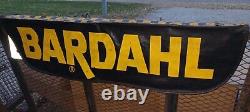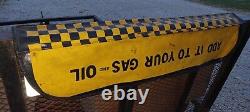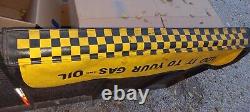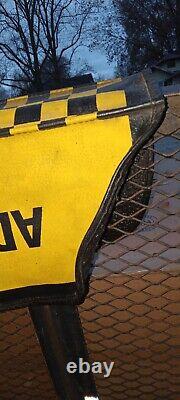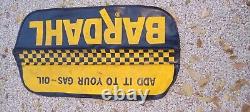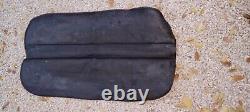 This vintage Bardahl Oil fender cover is a must-have for any car enthusiast or collector of gas and oil memorabilia. With its colorful design and originality, this fender cover is the perfect addition to your collection. Made in the United States, this fender cover has a unique theme featuring gas and oil advertising and is sure to be a conversation starter. The Bardahl brand is well-known among car lovers and this fender cover is an authentic piece of merchandise.
Don't miss out on the opportunity to own this rare and collectible item. It does have one corner curled but laying something on the corner for few weeks should put it in place.