Original Oil Painting? Vintage? Impressionist? Art? Realism? Signed Abstract Highway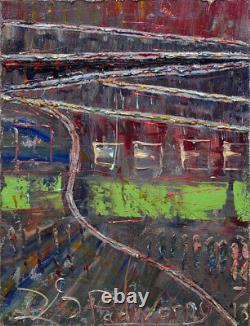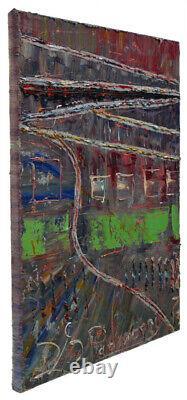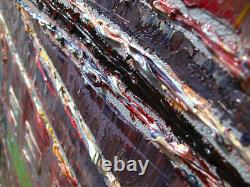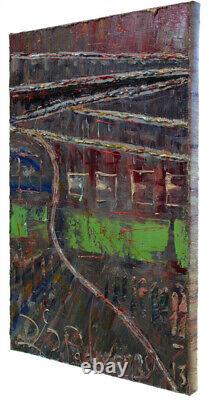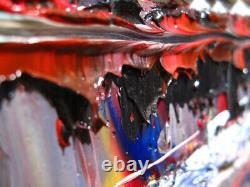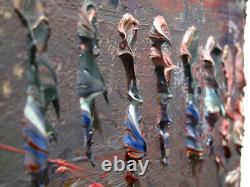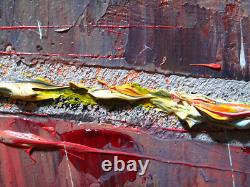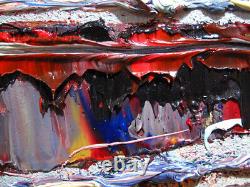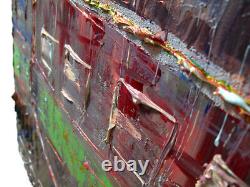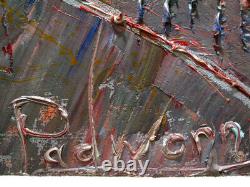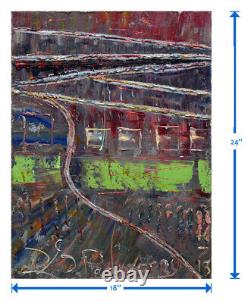 Oil Paint on Gallery Wrapped Stretched Canvas. 24 by 18 by 3/4 in. 61 cm by 45.7 by 1.9 cm.
Signed on front and back. Every offer received is always considered a compliment.
S C R O L L D O W N T O V I E W M O R E D E T A I L I M A G E S. To sign up for the. And includes the original signature of artist on front of painting and verso, with painting catalogue series and number applied on verso. Painting also includes a Certificate of Authenticity documenting chain of title and provenance for this work. May be included in forthcoming Catalogue Raisonné of the works of DAVID PADW0RNY. Oil Paint on canvas of 24 by 18 by 3/4 in. This painting is pre-stretched and sides of the canvas are painted (see images below).
Each of the sides are painted differently, to read more about why each is painted in a unique manner please. The staples holding the canvas to the stretcher bars are on the back so the painting is ready for immediate display. Guarantee: If for any reason the actual painting does not meet your full expectations, please return it upon receiving it in its original condition and packaging materials. (All links below will open in a new window).
About The Artist DAVID PADW0RNY was born in Norristown Pennsylvania. He is a graduate of the Maryland Institute College of Art and is currently working full time as a professional artist in Chelsea, NYC. Scholastics Portfolio Award, New York, New York. Ed Lindgren Memorial Scholarship, Sponsored by Artworks Orlando Orlando, Florida Fanny B. Thalheimer Scholarship, Maryland Institute College of Art Baltimore, Maryland. First Place and Honorable Mention in Painting, Maitland Arts Festival Maitland, Florida.
Best of Show and First Place, "Enjoying Our Lakes" Photography Contest Windermere, Florida Three Gold Medals, Scholastics Competition, University of Central Florida Orlando, Florida. We look forward to hearing more from you, our Valued Collectors. We shall not cease from exploration And the end of all our exploring Will be to arrive where we started And know the place for the first time.
It was completed in an attempt to impress the illustrator Sydney Quinn. My younger brother, sister and myself would model for his illustrations. Needless to say, that was very inspiring as a child. To see one of his illustrations where I modeled for Gallant in Highlights magazine.