Antique Vintage Old Style Gas Oil Vertical Sign 5ft Tall CHOOSE 2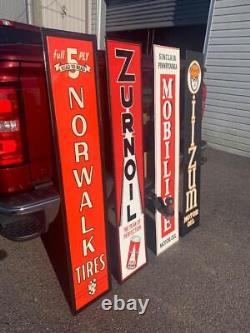 NOTE: These are tall signs, just under 5ft tall. Must be mounted to wall to properly display. They are not rigid enough to safely lean against a wall for display.
They need to be secured to the wall.